Welcome to October One Vineyard
2019 Cabernet Franc Gold Winner
Silver Winners: 2019 Merlot and 2019 Cabernet Sauvignon 
Celebrate with Us! Two Great Offers Below.
October One Vineyard's 30-acre farm is committed to single vineyard, single varietal wines.
We started in the Virginia wine business 15 years ago determined to find the ideal site to grow grapes for premium wine production. October One Vineyard's (O1V) location, on the eastern slope of the Blue Ridge Mountains on the western edge of Loudoun County, meets all of our expectations. O1V draws its name from our wedding anniversary.
The favorable soils, higher elevation, with optimal slope and aspect, make it an ideal location for a vineyard along with what I call "the Bluemont breeze," or the seemingly continuous airflow that nurtures the vines.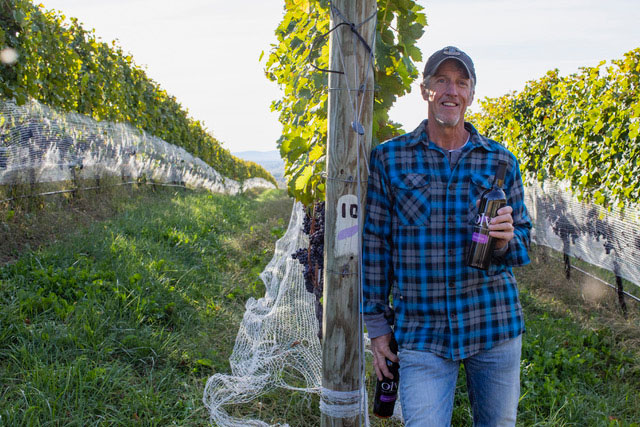 (Photo: Boby Rupy, Owner, October One Vineyard)
We credit Severino Maya Garcia, vineyard manager; our crew; and winemaker/producer Nate Walsh along with his team at Walsh Family Wine for the Governor's Cup accolade.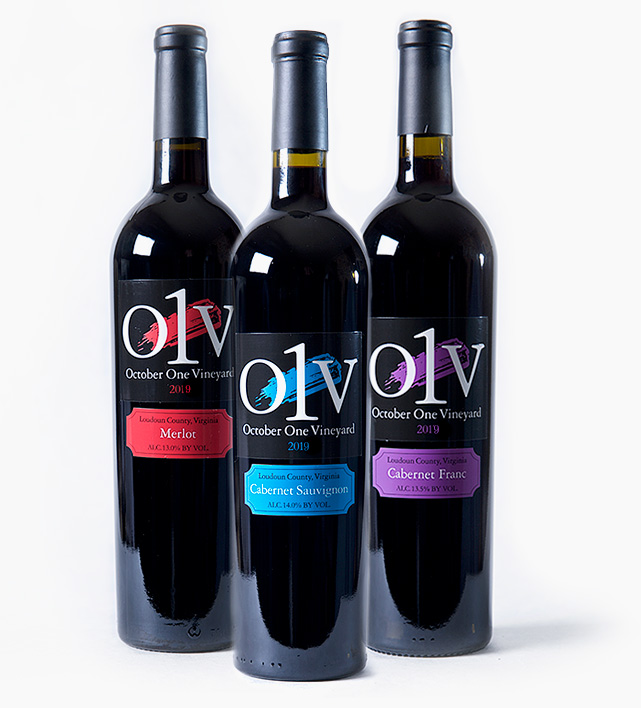 Virginia's Governor's Cup 2021
The gold went to the 2019 Cabernet Franc, noted for its fresh bright cherry bouquet with a hint of red licorice. It is creamy, rich and full bodied, with a lingering juicy mouth feel. There are notes of blackberry and dark chocolate. It is well-extracted and dense in the palate.
The Cab Franc is a varietal that thrives in Virginia, from the Eastern Shore to the Shenandoah Valley to Loudoun County.
The 2019 Merlot and 2019 Cabernet Sauvignon each won silvers.
"We're always pleased to be recognized, and it's a great opportunity to acknowledge our talented team," said Bob, "It's a great accomplishment, especially considering that there are so many fantastic winegrowers in Virginia producing incredible wines which we also take pride in mentioning."
Virginia Governor's Cup 2021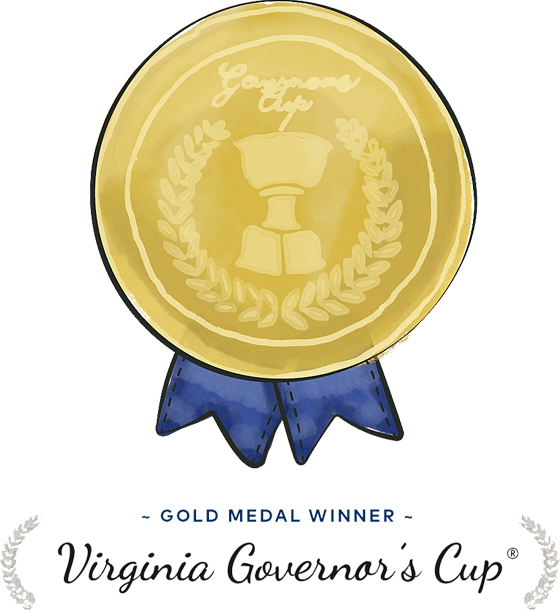 The Virginia Governor's Cup is hosted by the Virginia Wineries Association, in partnership with the Virginia Wine Board and the Virginia Vineyards Association. Gold-medal winners scored 90 or higher on a 100-point scale in one of the most stringent and thorough wine competitions in the nation.
Jay Youmans — one of only 57 Masters of Wine in the United States — oversaw the 39th annual event, with 16 world-class judges sampling a record 544 entries. The competition is the benchmark to which wines on the East Coast aspire.
No Tasting Room. It's Okay, Don't Worry We Bring Our Wine to You. 
We do not operate a tasting room, instead we embrace the concept of "Wines Without Walls," bringing our vineyard and our bottles to you in multiple ways.
We regularly set up a tent at popup events and farmers markets with the words "WINES WITHOUT WALLS" on the top.
Leesburg Farmers Market
• March 13, starting at 9 a.m
• April 10, starting at 9 a.m
• Every weekend beginning May 1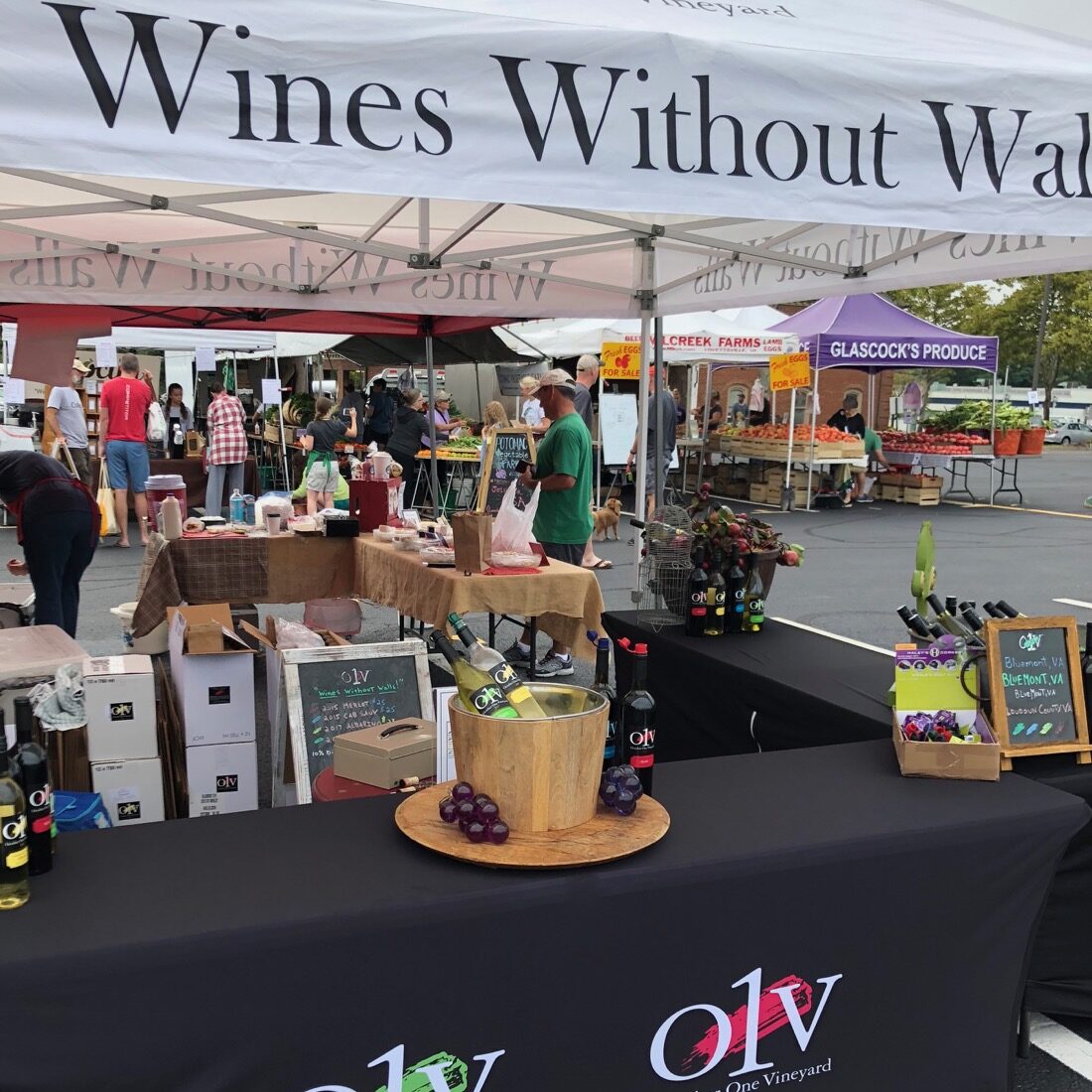 As a Celebration, We Have Two Great Offers!
Half-price shipping on an online purchase of any four bottles or more, a savings of $12.50.
Shipping only in Virginia. Promotion expires on April 30, 2021.
O1V Wine Share Free Shipping
Join our O1V Wine Share and get free shipping on your first online order along with all our wine share benefits.
Productions in limited! Only 75 O1V Wine Share member subscriptions Available for the 2021 Season. Promotion expires on April 30, 2021.