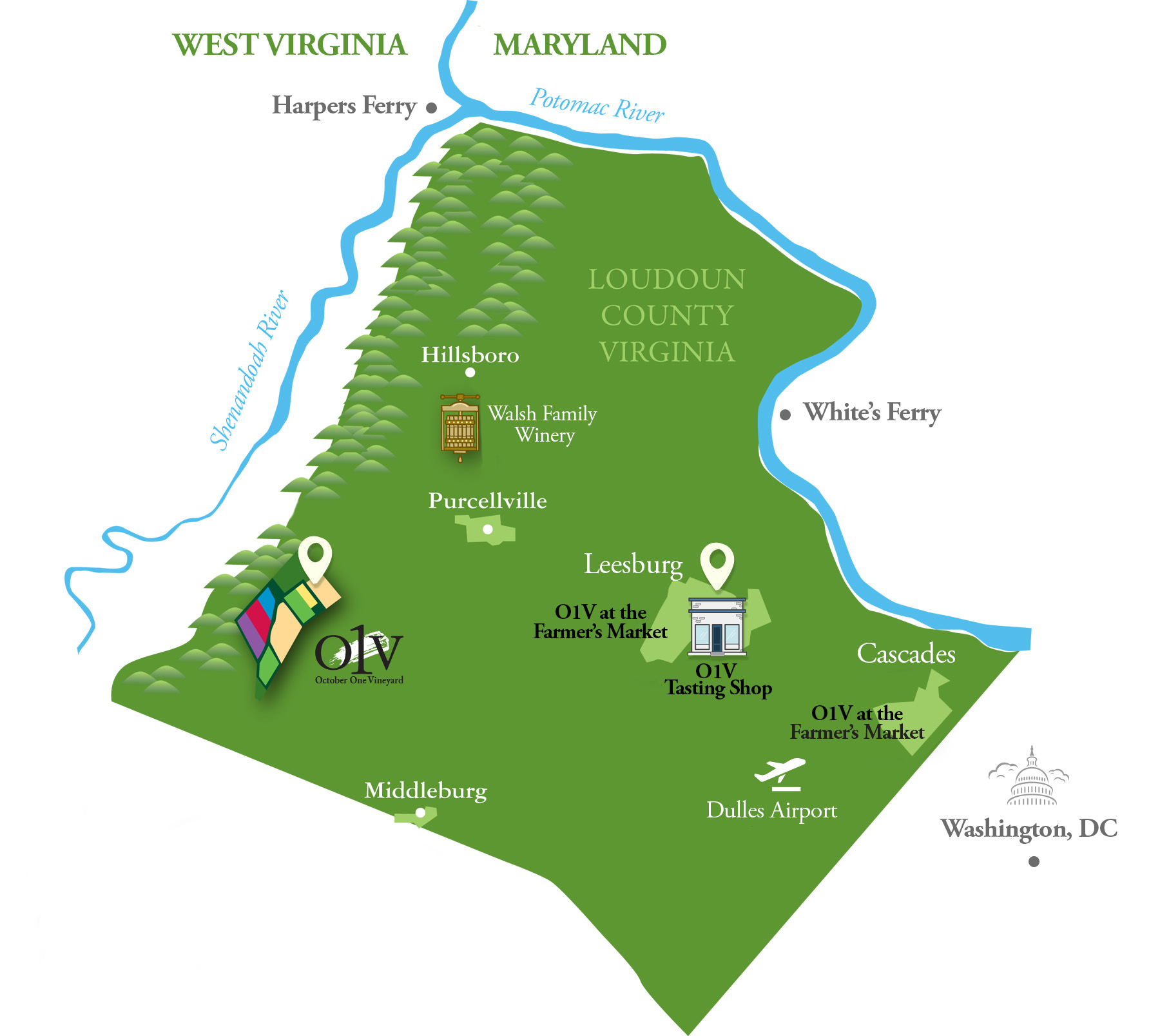 Don't miss out on our Limited Releases!
Join Our Newsletter.
With our Tasting Room in Downtown Leesburg, we'll have upcoming events, new wines to share, and more! Sign up to get the latest info and our vineyard updates. We promise not to share your information. Our goal is to share fantastic wine!
Contact O1V
We are committed to crafting high-quality wines that express the terroir and the vintage year after year. In doing so we strive to provide enthusiast with a useful context to understand the influence of mother nature on wines from this place. Fillout the form below or email us directly at thepaintstripe@octoberonevineyard.com
[elfsight_instagram_feed id="1"]