October One Vineyard's Tasting Shop
Taste and Purchase Virginia Wine in Downtown Leesburg
We are ready for you! Come on in!
O1V Wine & Small Batch Virginia Wine Tasting
Have a glass or flight with us at our Virginia Wine Tasting Shop! Join us to sip and savor your O1V favorites and some other outstanding small-batch Virginia wine curated by our team.
Hours & Days:
Wednesday and Thursday: 3:00 pm - 7:00 pm
Friday and Saturday: Noon - 7:00 pm
Sunday: Noon - 6:00 pm
We are located at 7 Loudoun Street SW, Leesburg. There's plenty of public parking directly across the street.
We Bring the Vineyard to You
Though we do not have a tasting room on our vineyard, we are ready to share our wine here in our Downtown Leesburg Tasting Shop. We're looking forward to getting to know our community and those traveling through the area.
After all, it is the conversation with good friends and family around a really good glass of wine that drives us in our craft.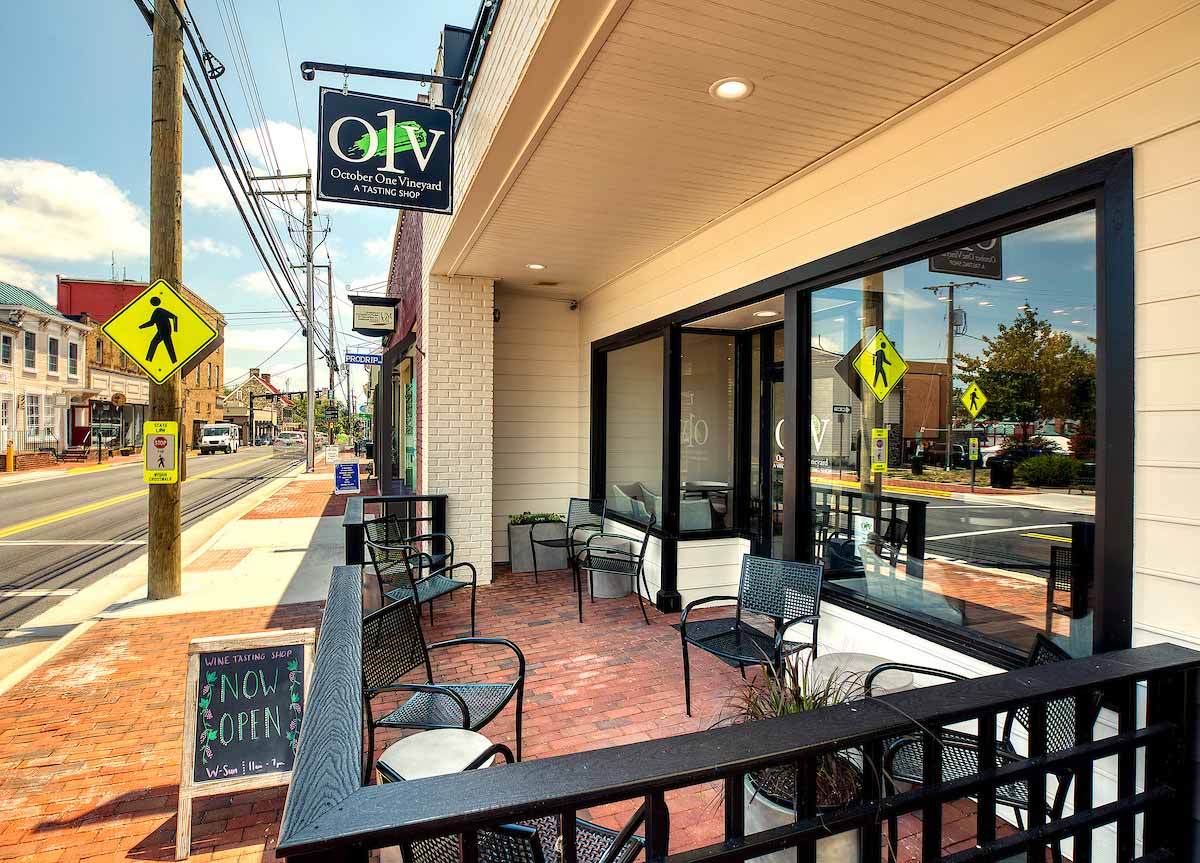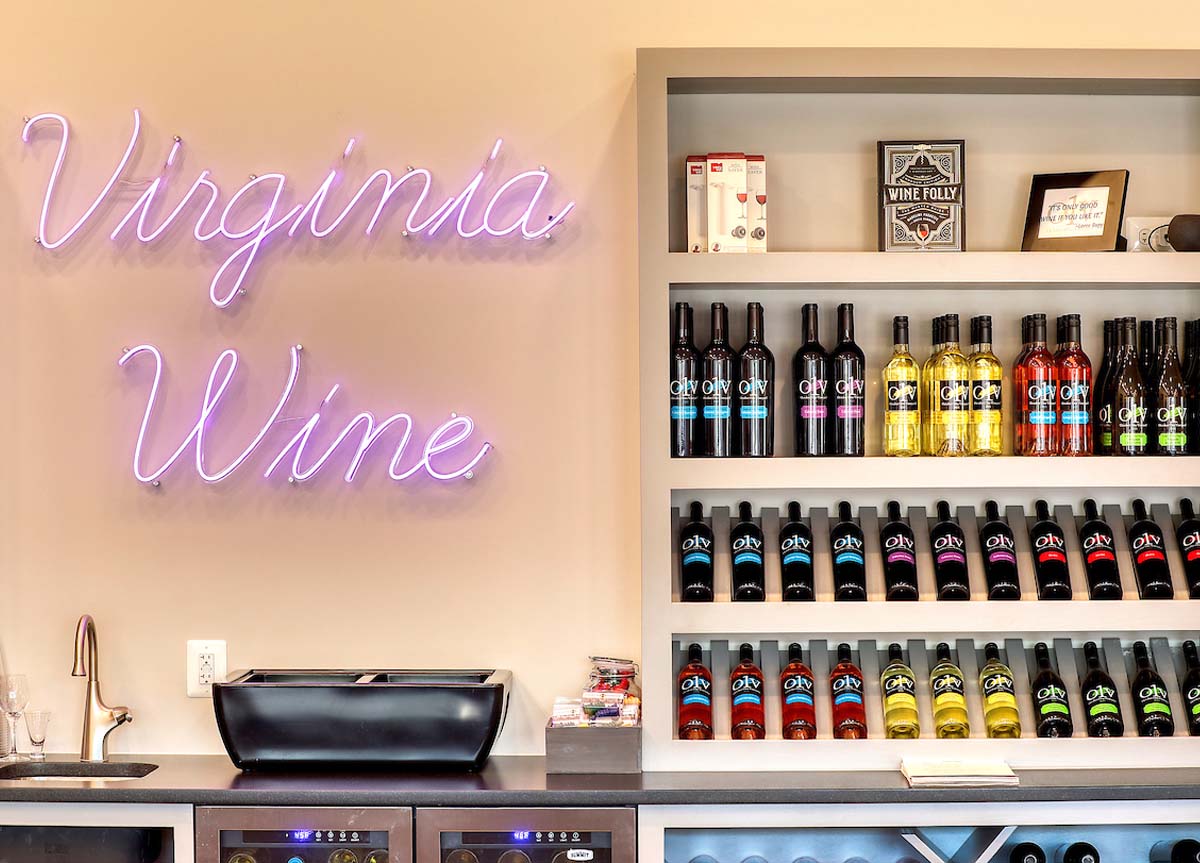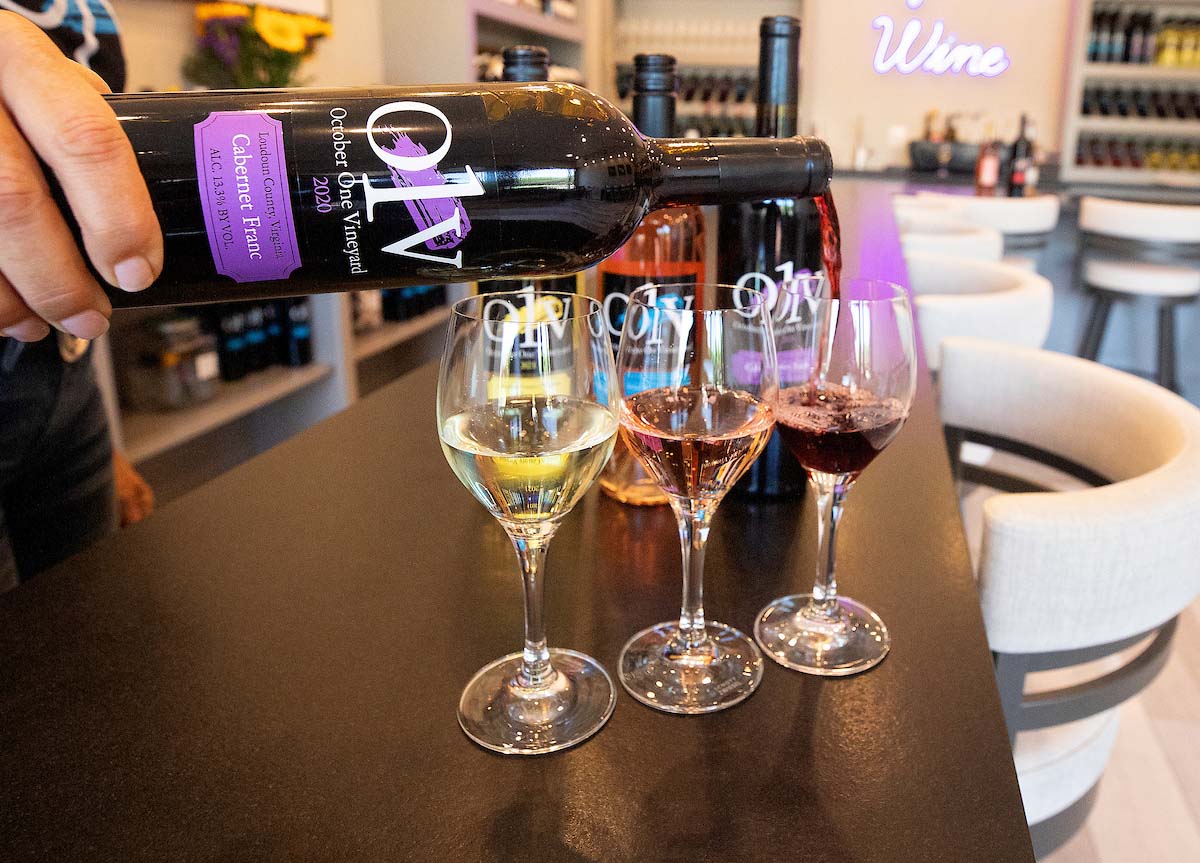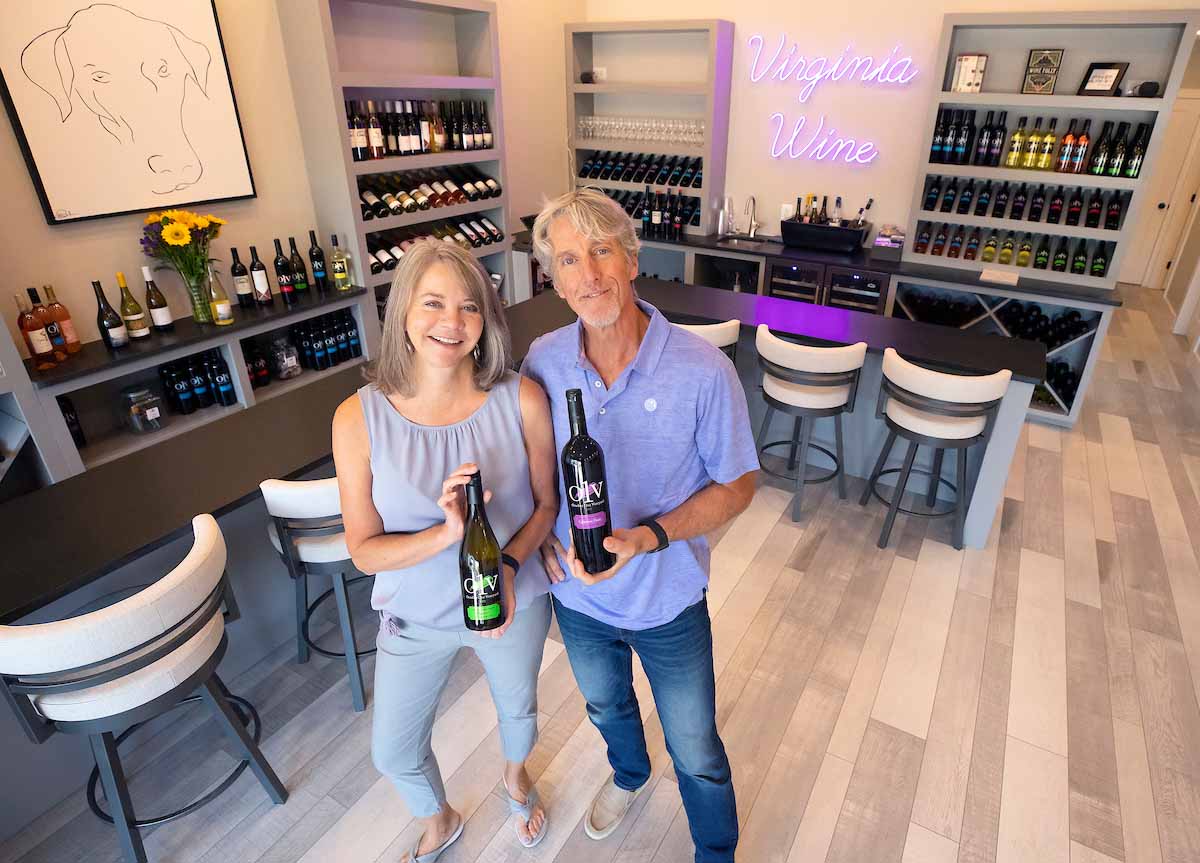 OUR Virginia WINE Club
Have you ever been a member of a wine club? Get access to exclusive wines and quarterly wines delivered to your home or pick up in our Leesburg Tasting Shop.*
Be a part of something special.