Learn About & Purchase
Our Single Varietal Virginia Wines
Viognier
White Wine
pronounced ("Vee-own-yay")
Viognier is a rich, full-bodied, top-tier white wine. An alternative to Chardonnay but demonstrating different characteristics. Viognier is more floral with tangerine and stone fruit aromas.
This wonderful grape was introduced to Virginia in 1989 and has grown to become our signature grape.
Branch out! Be Bold! Discover this wonderful O1V Viognier!
Albariño
White Wine
pronounced ("alba-reen-yo")
Albariño is an aromatic, elegant, lighter-bodied white wine that boasts higher acidity and mouth-watering citrus flavors.
Virginia Albariño is rare. Only 44 tons were produced in the state in 2016. Compare that with 435 tons of Viognier.
Though the grape grows well in Virginia, it produces less juice in its clusters, therefore, this liquid gold is hard to lay your hands on.
This wildly popular summer sipper is in demand.  Get yours here!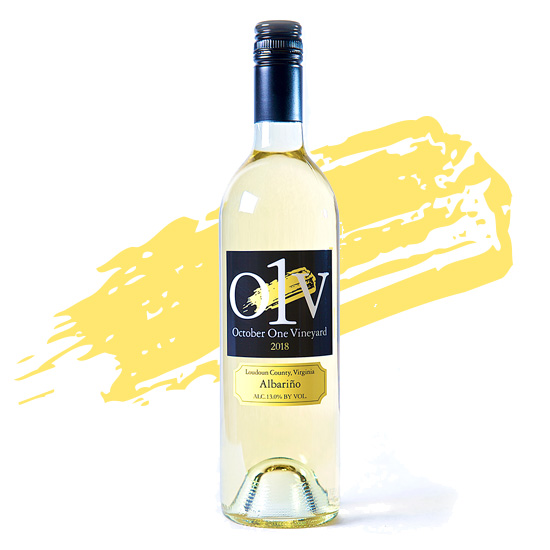 Origin-Right Bank Bordeaux region of France
Merlot is one of the five great red Bordeaux varietals. The others being Cabernet Sauvignon, Cabernet Franc, Malbec, and Petit Verdot. Merlot is also the second most planted grape in the world!
Merlot is generally a medium-bodied, medium tannin, medium acidity red wine that pairs well with an enormous variety of foods. Check out all those "mediums". This is probably why it has such mass appeal. Not too much and not too little.
Our vineyard site has proven to be very favorable for this varietal. Sought out by many customers who declare they have never liked Merlot in the past. Hmmm.. that's saying something!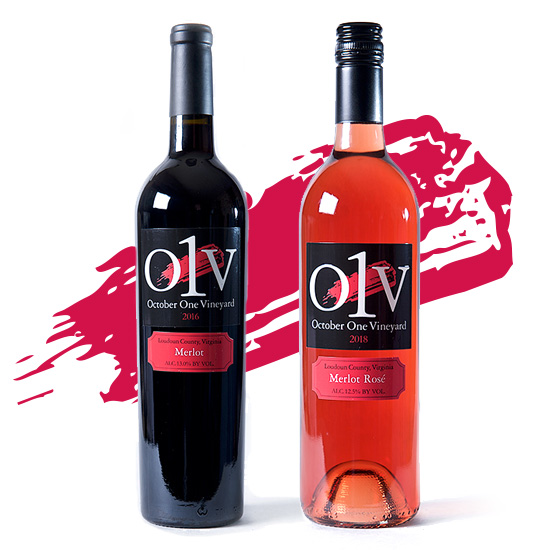 Cabernet Sauvignon
Red Wine
pronounced (kab-er-nay saw-vin-yawn)
Origin: Left Bank Bordeaux region of France
Cabernet Sauvignon is also one of the five great Bordeaux varietals and considered to be the flagship of Red wine. Why? Because it ages beautifully for one. Dark, bold, rich and heady.
Virginia makes some world-class Cabernet. Our weather is a constant factor. We need dry fall weather to let this fruit reach its maximum potential. But even when the weather doesn't cooperate we still have produced tasty and vibrant Cabernets.
Taste our Cabernets from 2015 through 2018 and you will have tasted the range of our weather.
Cabernet Franc
Red Wine
pronounced (ka-bər-ˈnā-ˈfräŋk)
Origin: The Bordeaux region of France
Cabernet Franc is the parent of Cabernet Sauvignon and Merlot. It presents a lighter body but higher acidity and almost always a quality of pepper.  Green, black, white, roasted, or sweet pepper depending on the climate and ripening. 
Virginia Cab Franc takes on different characteristics then Old World Cab Franc.  We have a warmer climate which can bring higher alcohol and a fuller-bodied wine.
Not everyone is a fan of Cabernet Franc but O1V produces a smooth creamy version that surprised even the nay-sayers of the varietal.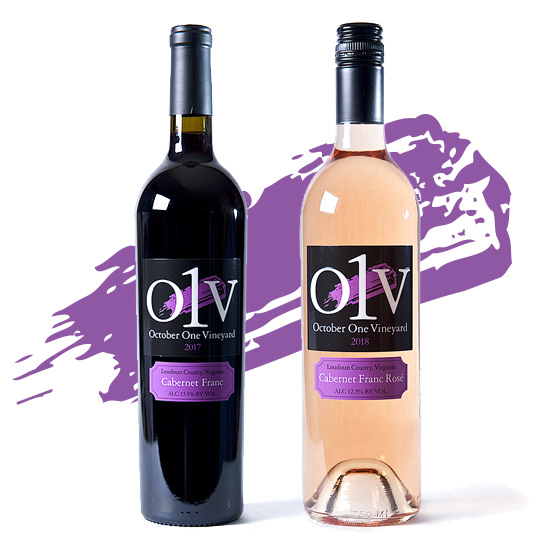 OUR Virginia WINE Club
Have you ever been a member of a wine club? Get access to exclusive wines and quarterly wines delivered to your home or pick up in our Leesburg Tasting Shop.*
Be a part of something special.